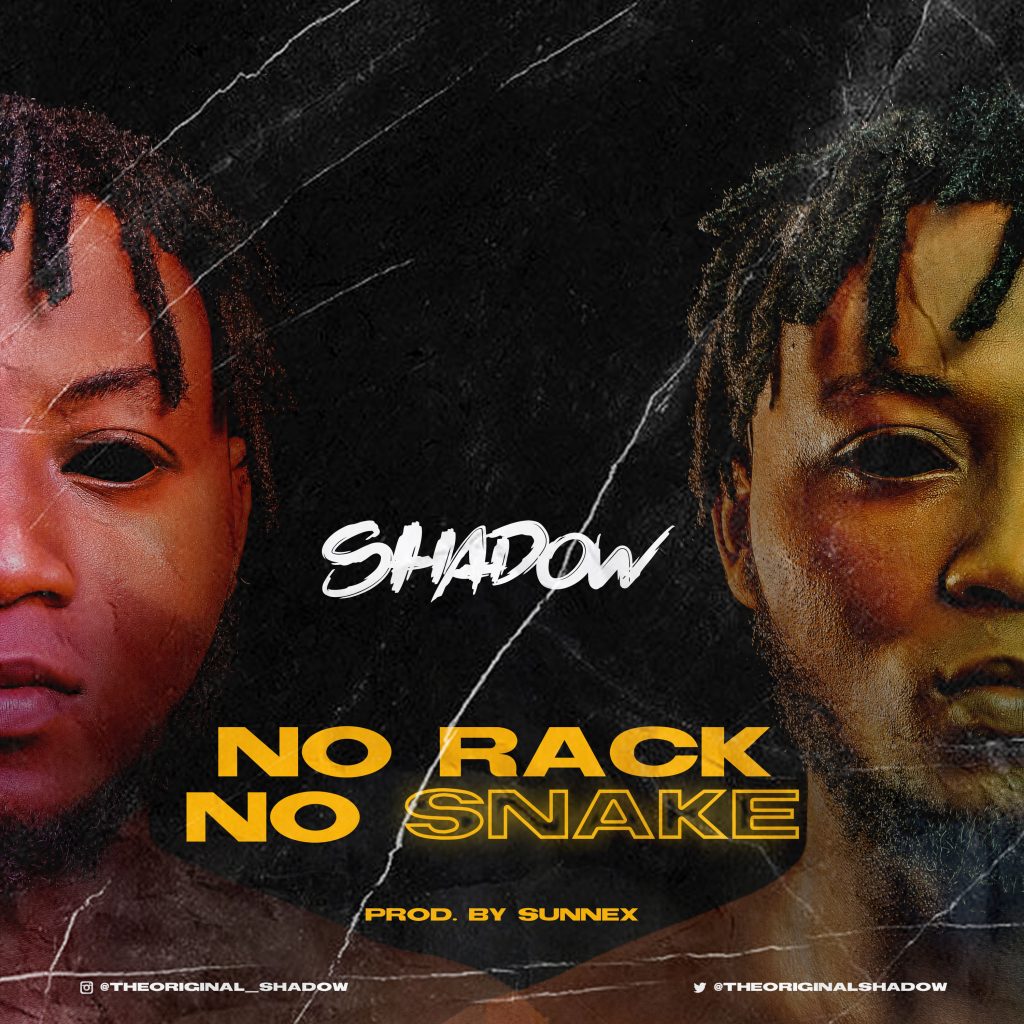 SHADOW is an upcoming artist from Lagos bringing up his own style of uniqueness and a classic sound of rap music.
The young promising rapper is about to unleash his potentials into the music industry after being silent with no single for a while.
Shadow is shifting his gear and kicking off his career with a new single titled 'NO RACK NO SNAKES' produced by SUNNEX BEATZ.
Press Play!