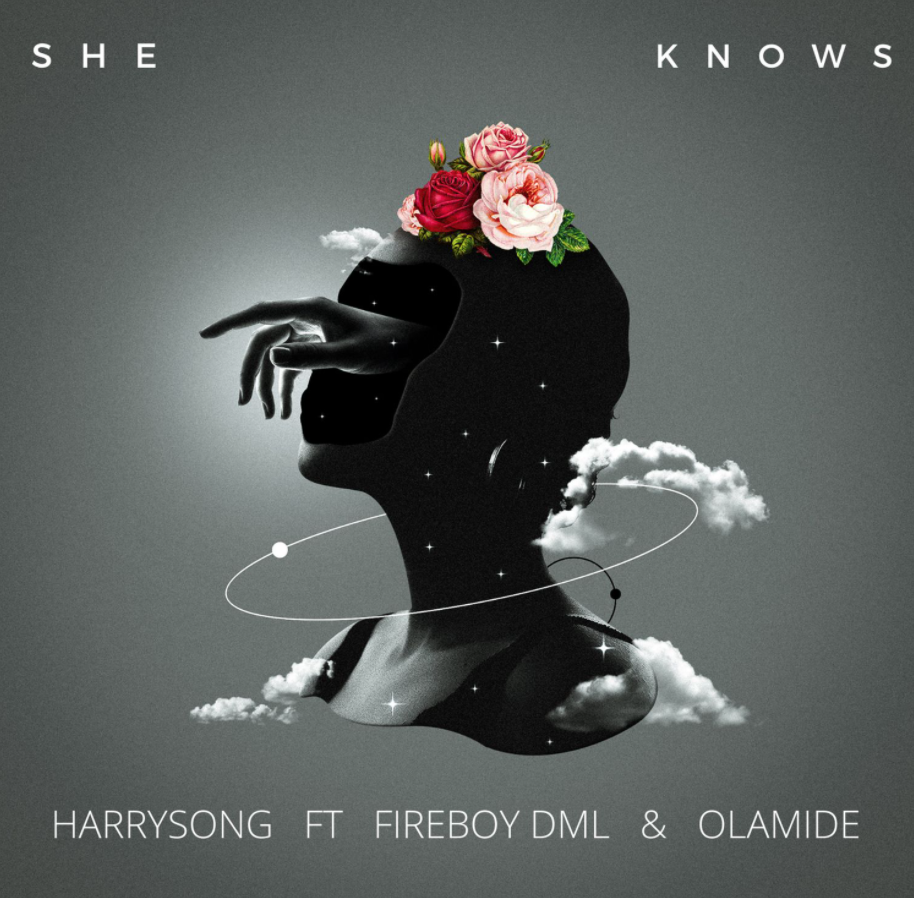 Harrysong ft Olamide & Fireboy – She Knows AuDio
Harrysong ft Olamide & Fireboy – She Knows Lyrics
Intro
Yeah-ahh
Ahhh
This is Harry oh
Ayy, ayy-ayy
Yeah-ahh
(Yo Eskeez, kill the riddim on boss said)
FIRE
I know, I know, say she love me
Yeah, I know, I know
Ahn, and she knows, she knows
That I love her, she knows, she knows
She too bad oh, she too bad oh
She knows, she knows
She too bad oh, she too bad oh-oh
She knows, she knows
You been knockin' on my door (door-door)
If I love you, it's not my fault (fau'-fault)
I just come back from Port Harcourt ('Cou-'Court)
And I wan love you all night long
My fine girl from Akwa Ibom
As I dey see you, I dey thank God
Anybody try you, I cock my gun
Make I no go end up for Asylum
'Cause she too bad oh, she too bad oh-oh (she too bad oh)
She knows, she knows (she knows)
She too bad oh, she too bad oh-oh (she too bad oh)
She knows, she knows (she knows)
HARRY
Na love, this na love
And she knows, she knows
Na love, this na lo-o-v-e
She knows, she knows (she knows)
Oya now, ehn (ehn)
Omote', money dey brekete (brekete)
Come close, make we segeme (segeme)
Up and down we go play sekere (sekere)
I see it in your eyes we dey blend (we dey blend)
I no wan follow Okiemute
I dey think of you everyday
Every time you dey burst my brain
Ah one, ah two
She too bad oh, she too bad oh
And she knows, she knows
She too bad oh, she too bad oh-oh
She knows, she knows
Right about now
OLA
My baby, do daddy well, k'ole pa'wo
Na girl when I feel, I go follow
I wan be the pride you dey swallow
Make I finger your keys like ah piano oh
I know, baby, I know
You just wanna bring booty down low
Push my bottle like Koko, my Pablo
Fresh like tomato from Kano
Obrekete, light up my candle
Abi make I dey reg' you like Caro?
Gimme space for your heart abi kofe toh?
(Kofe toh, kofe toh)
(Yo Eskeez, kill the riddim on boss said)
Omotena, come
Who you dey gum?
No go dull say I come from a slum
I'm fresh and I'm young
I do when I talk
I hate what I don't
Love is so strong
I'm so different and strong
In love with your Hon
He dey gallivant up and down inside the hall
Shey make I port, inside the pot?
If you dey find the ball, it is inside the court
Shey you know?